We are ONE CHURCH in MANY PLACES and it's our heartbeat to see people from all walks of life connect to Jesus and His way of living, because simply we believe that's life to the fullest. We strive to be a place where it's okay to not be okay, where you won't walk alone, and where you discover that no matter what you've experienced, God's not done.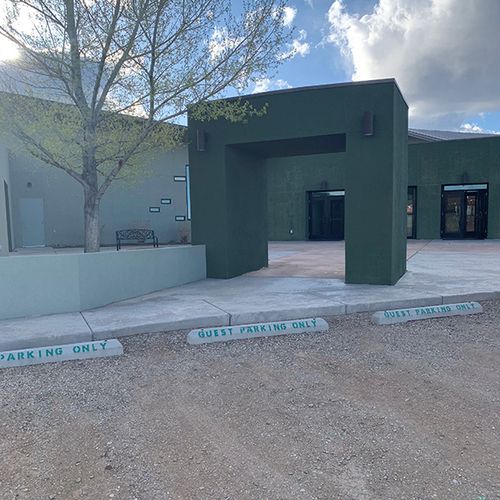 We provide parking for all our guests! Just south of our handicap parking at our main campus. Feel free to use it as long as you feel like a guest. Want to remain anonymous? We understand and that's OKAY! Just know that you are loved!
Attending a new church is a BIG step. Those at our NEW HERE AREA will help you find your way around, and answer questions. If you are a part of our ONLINE campus, our HOST will answer any questions you may have! Feel free to grab a cup of coffee on your way in!
Checking in your kids in our KIDS environment is easy! During our morning services at our main campus we have a fully staffed nursery for those up to 2 years of age. In addition, Kids Worship is available during services for kids 2 years – 5th Grade.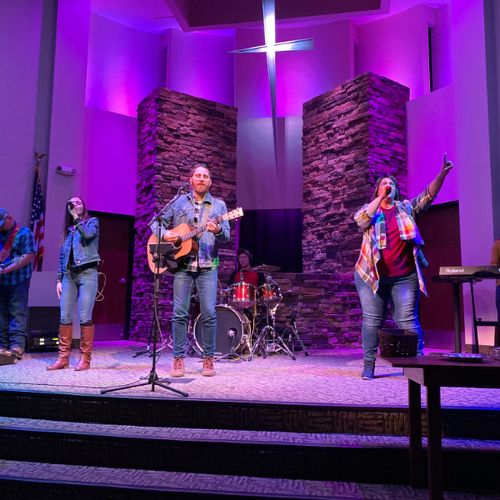 We try and keep things relaxed, have a live band at our main campus (twice a month for our Gallup campus) and our messages are relevant to struggles of today. Each Sunday we set aside time to celebrate communion, a time for us to respond to His love and grace.
God created the entire universe –heaven and earth– even life itself. The complexity and wonder of the universe is evidence of God's existence and power. (Genesis 1) God eternally exists in three distinct persons: Father, Son, and Holy Spirit. (2 Corinthians 13:14)
‍Jesus is the one and only Son of God. He became flesh to reveal God to humanity. (John 1) Jesus died and then rose from the dead so that my sins could be forgiven and so that I could receive the gift of eternal life. (John 3:16) Salvation comes by God's grace through faith in Jesus.
‍The Holy Spirit is equal with the Father and the Son as God. He is present in the world to make men aware of their need for Jesus Christ (John 16:7-13), as a helper, and a guide (Acts 1:8; Galatians 5:25; Romans 12:6-8).
The church is the body of Christ on earth, empowered by the Holy Spirit, and exists to love God and people that they may see God through us. Jesus is the head of the Church. Valley View is "staff led, elder protected."
The Bible is GOOD NEWS! It is a story of restoration, redemption, and God calling His people back to Him. It is the final authority for all matters of faith, inspired by God to teach, train, and equip.
No matter what you've experienced or done, we believe that life with Jesus is life to the fullest (John 10:10; 1 Corinthians 2:9). You have worth and value (Psalm 139:13-16; Ephesians 2:10). Simply put "God's not done!"
Life is difficult and messy. You can come with your hurts, habits and hangups and you're going to find a place here .
We can find hope in Jesus as He is with us and longs to help us through the messiness of life.
We were never designed to go it alone, and we would never ask you to.